Bike rentals - May 15 to October 15
Travelling to the Yukon for a dream vacation? Local and looking to get out riding with friends? Is your current bike getting some much needed service and you still want to get out for that group ride? Thinking of buying a new bike and not sure what has changed since your last purchase?  Rent a bike from Icycle Sports, and try our amazing network of bike trails on a capable, modern bike.
Or, maybe you want to try a modern geometry carbon fibre trail bike? In addition to our rental fleet we also have a large number of higher end carbon fibre trail bikes from Santa Cruz, Ibis and Giant/Liv.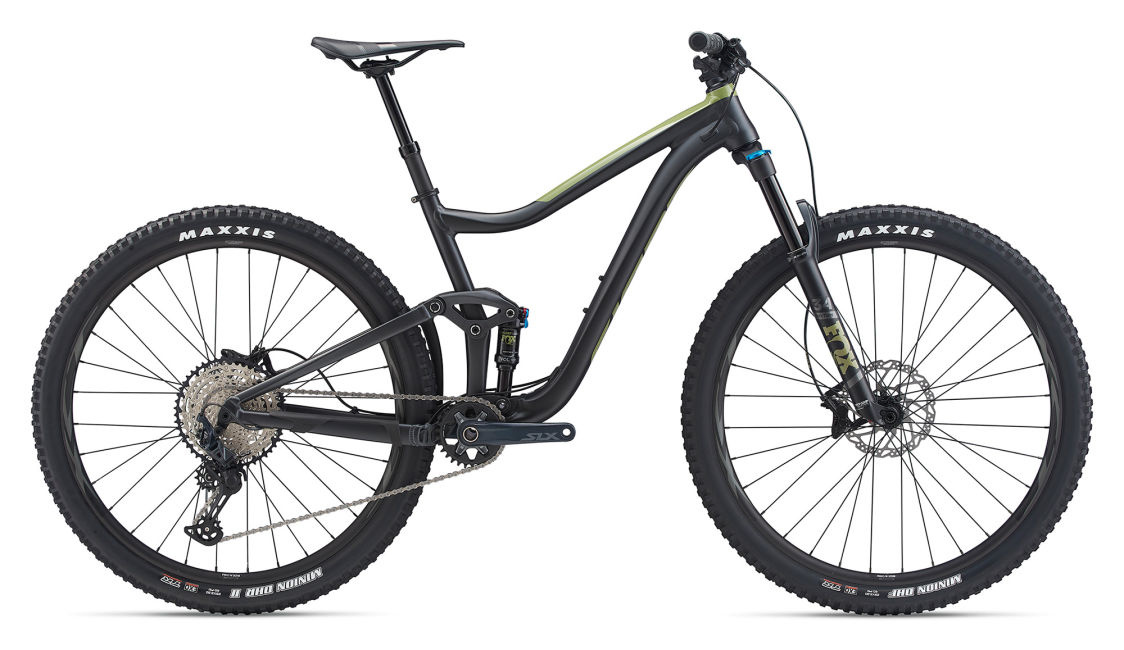 2020 Giant Trance 29
This short travel 29er trail bike features reengineered rear suspension and progressive geometry to help you up your game. Shimano SLX 12 speed drivetrain and Fox Suspension with 115mm of rear travel and 130mm up front.
2020 Giant Trance 2
Not Sure about a short travel 29er? We also offer 27.5" wheel size options. 27.5-inch wheels balance agility and control, giving you the ability to roll over rugged terrain, flick the bike at speed, change lines, and explode out of corners. Shimano SLX 12 speed drivetrain and Fox Suspension with 140mm rear travel and 150mm up front.
2020 Liv Intrigue 2
Liv is Giant's Women's geometry specific line. With the ability to tear down technical descents and climb up chunky, steep terrain, Intrigue comes to life flowing around berms and dancing over features. This is a dream bike for those who want to ride a variety of trails, take epic adventures, and push their limits. SRAM 12 speed drivetrain and Fox Suspension with 140mm in the back and 150mm up front.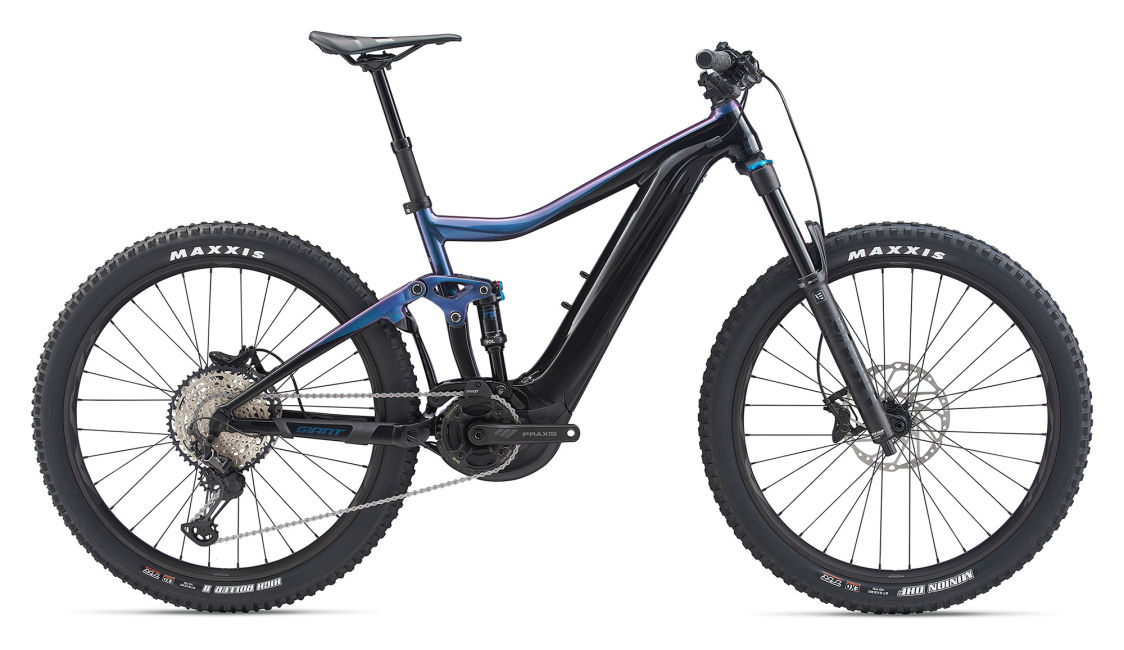 2020 Giant Trance E+2 Pro
Are you E-bike curious? Do you want to see what pedal assist can do for you and your sense of adventure? Faster up the climbs, longer loops, more singletrack fun on any given day. Give yourself the power and freedom to extend your trail-riding adventures. Shimano SLX 12 speed drive train and Fox Suspension with 140mm in the back and 150mm up front.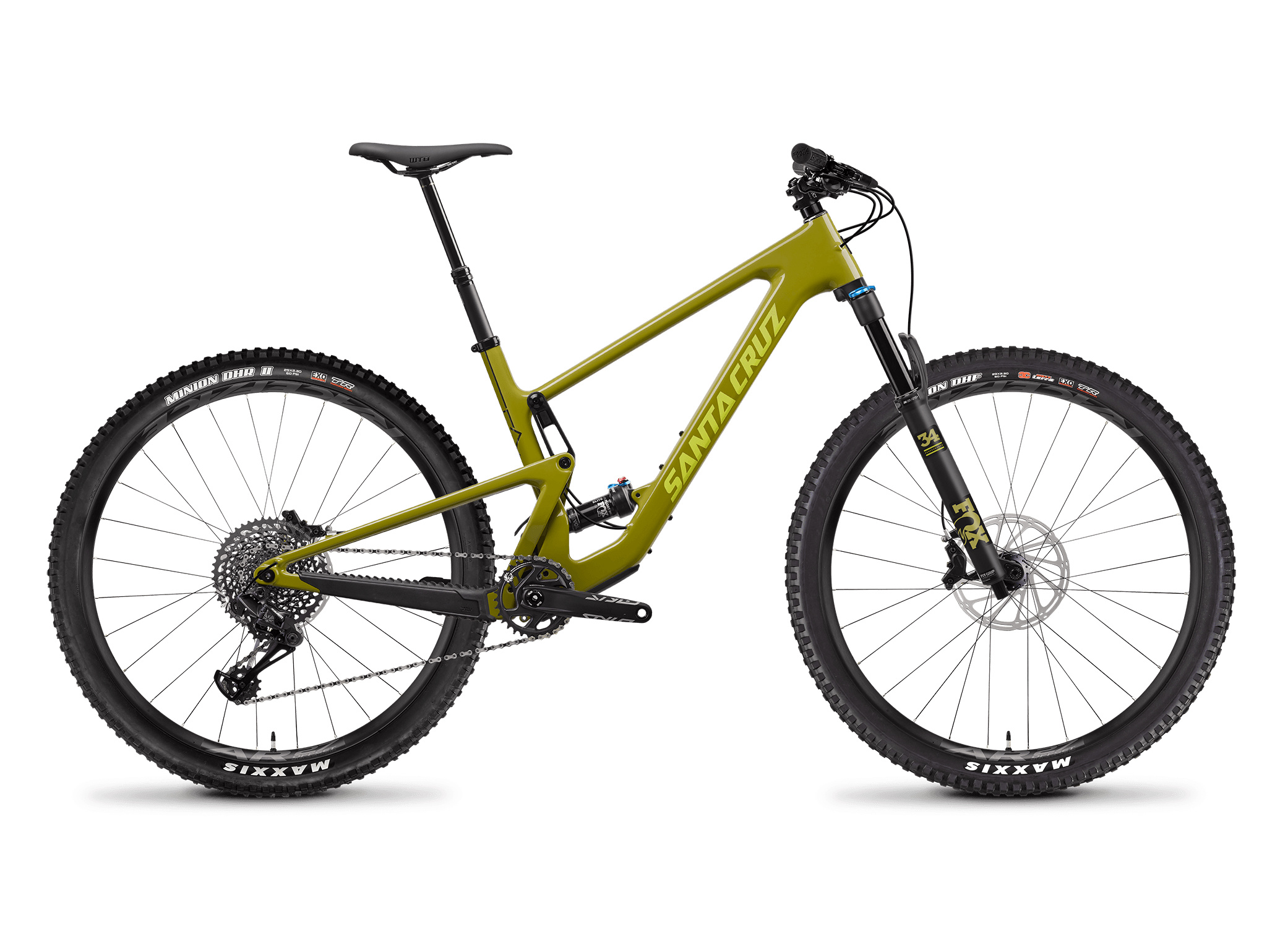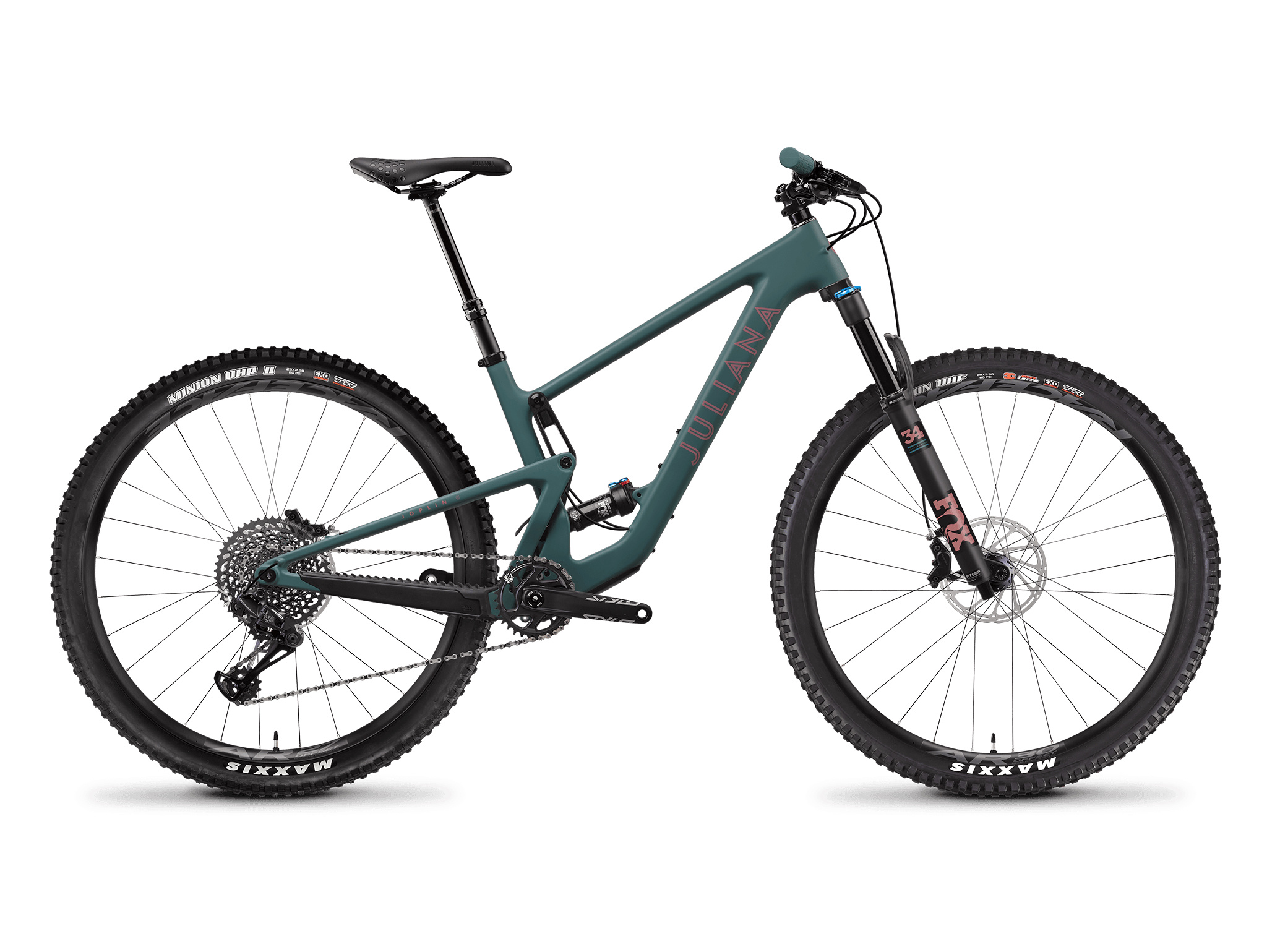 2020 Santa Cruz Tallboy 2020 Juliana Joplin
It's the kind of bike that makes you sprint while going up, along, over, or down due to the maximum efficiency of the VPP design and responsive, lightweight chassis. But because it shares the same engineering principles as our longest travel bikes, the progressive lower link-mounted shock feels equally at home doing cross-country as it does in extreme-country. Paired with a 130mm fork the new Tallboy/Joplin becomes ever more appealing to riders who like to open it up. 
2020 Santa Cruz Hightower C S
140mm of rear travel complemented by a 150mm front end gives Hightower just a bit more front and rear travel over the first generation model. Combined with a slacker 65-degree head tube angle, the Hightower still sits squarely in the Goldilocks zone, but with a touch more "get me out of here" capability when the porridge gets too hot!
2020 Kona Honzo 
The Honzo is the bike that redefined Kona's goal to push the limits and do something radically different. From biking to work to getting creative in the bike park, the Honzo inspires serious fun. This bike is not available for Carcross (full suspension is required for Montana Mountain).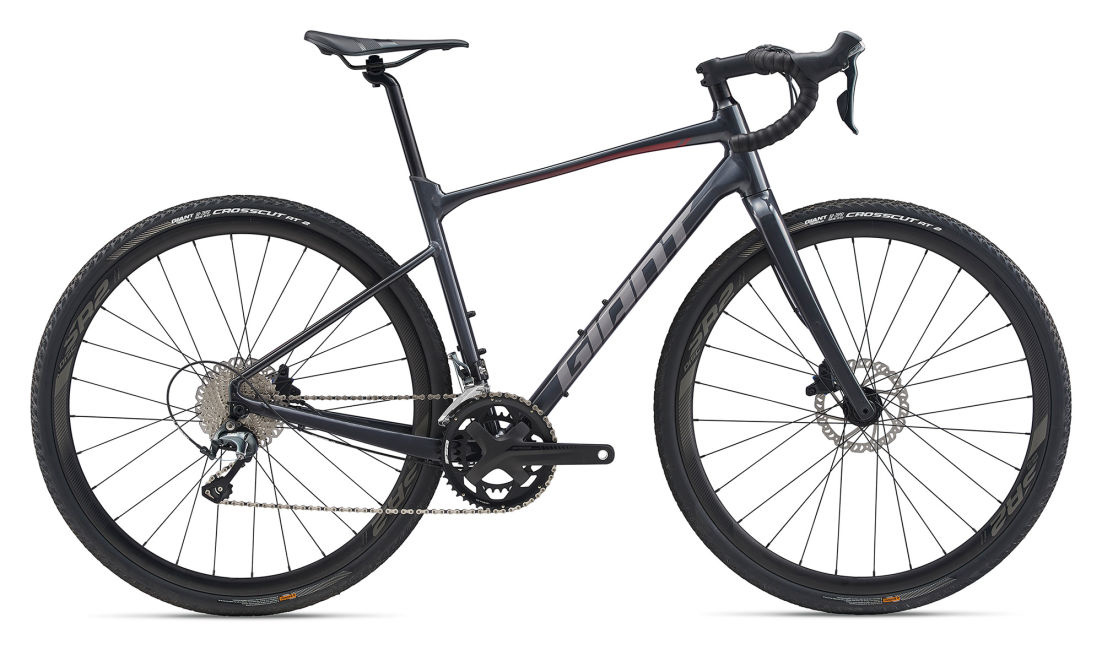 2020 Giant Revolt 1
Curious what all the talk of "Gravel riding" is. Think road bike but with wider, higher volume tires and a more forgiving frame geometry. Quite simply this is a drop bar bike that can tame our chip seal roads or take you on an exploration ride on a gravel road or double track.
Important information about renting a bike from Icycle Sports
---
Location of our bikes
All of our bikes are located at our store front in Whitehorse at 21 Waterfront pl. If you wish to pickup a bike from our Carcross location (opening date to be determined) you must specify Carcross in the drop down menu (location is open 11am-6pm). 
Rental hours, rates and refunds
Our Whitehorse location is open Monday-Saturday from 10am-6pm and Sunday from 10am-5pm during rental season. We do not offer after hour pickups or drop-offs. Any late drop-offs will be charged for additional rental time.
Our rental rates for the 2020 season are as follows:
Hardtails $49 for 24 hours
Full Suspension $89 for 24 hours
Carbon trail bikes $129 for 24 hours
E-Bike $99 for 24 hours
Carbon road bikes and Gravel bikes $49 for 24 hours
You will not be charged for your rental until pickup. Rental charges cannot be refunded.
Shuttling
We strongly discourage shuttling with rental bikes. You will be responsible for any damage occurred while transporting or using the rental bike. We will charge $50 for any major scratches that occur during transport. Dented or otherwise damaged frames and components will be replaced at the renter's expense.
Bike rental season
Bike rentals are typically available from May 15 to October 15 depending on weather and trail conditions.
Pedals, helmets, safety gear and accessories
All of our rentals come with your choice of either flat pedals or Shimano SPD pedals. If you prefer your own, bring them!
We provide basic cross-country helmets from Giro and IXS helmets. We suggest you bring your own helmet if you can, as it's more hygienic and of course fits you best.
All other safety gear is up to the rider to provide.
Top-tube bags with tube, levers, pump and mini-tool are available to borrow, plus the cost of any used supplies (tubes) or lost tools.
We also have a few cable locks for locking the bikes outside during the day. (Do not lock bikes outside overnight).