Bike rentals available May 15, 2022 to October 15, 2022
Live local and want to get out riding with friends? Is your current bike getting some much needed service and you still want to join a group ride? Thinking of buying a new bike and not sure what has changed since your last purchase? Travelling to the Yukon for a dream vacation? Rent a bike from Icycle Sports, and try our amazing network of bike trails on a capable, modern bike.
The Pandemic Bike Boom has been hard on rental fleet availability, but after two years of almost no bikes for rent, we are stoked to have a full fleet of rental bikes available to rent for the summer of 2022! Summer rental season runs from May 15 to October 15 with possible adjustments weather dependent.
For 2022 we have a fleet of 2022 Trek Fuel EX 8 XT bikes and back after a year of supply chain problems, is the 2022 Kona Process 153, the perfect all round long travel bike for Yukon trails. On the E-Mountain bike front supply is not meeting demand in the market, so we do not have a complete fleet but we are stoked to be able to offer the Santa Cruz Heckler MX X01 dream bike, unfortunately only in Large (fits 5'9" to 6') and Extra Large (fits 6' to 6'4"). To try to fill in the sizing somewhat we also have a Norco Fluid VLT A2 in Medium (fits 5' 4.5" to 5' 8.5")
This Summer we are also excited to announce a small fleet of e-gravel bikes for rent. We will be offering 52 cm (S), 54 cm (M) and 56 cm (L) Kona Libre El e-gravel bikes, perfect for zipping around town or exploring lower Whitehorse valley trails.
Trek Fuel EX 8 - Mid-Travel Full-Suspension:
Kona Process 153 DL - Long Travel Full Suspension: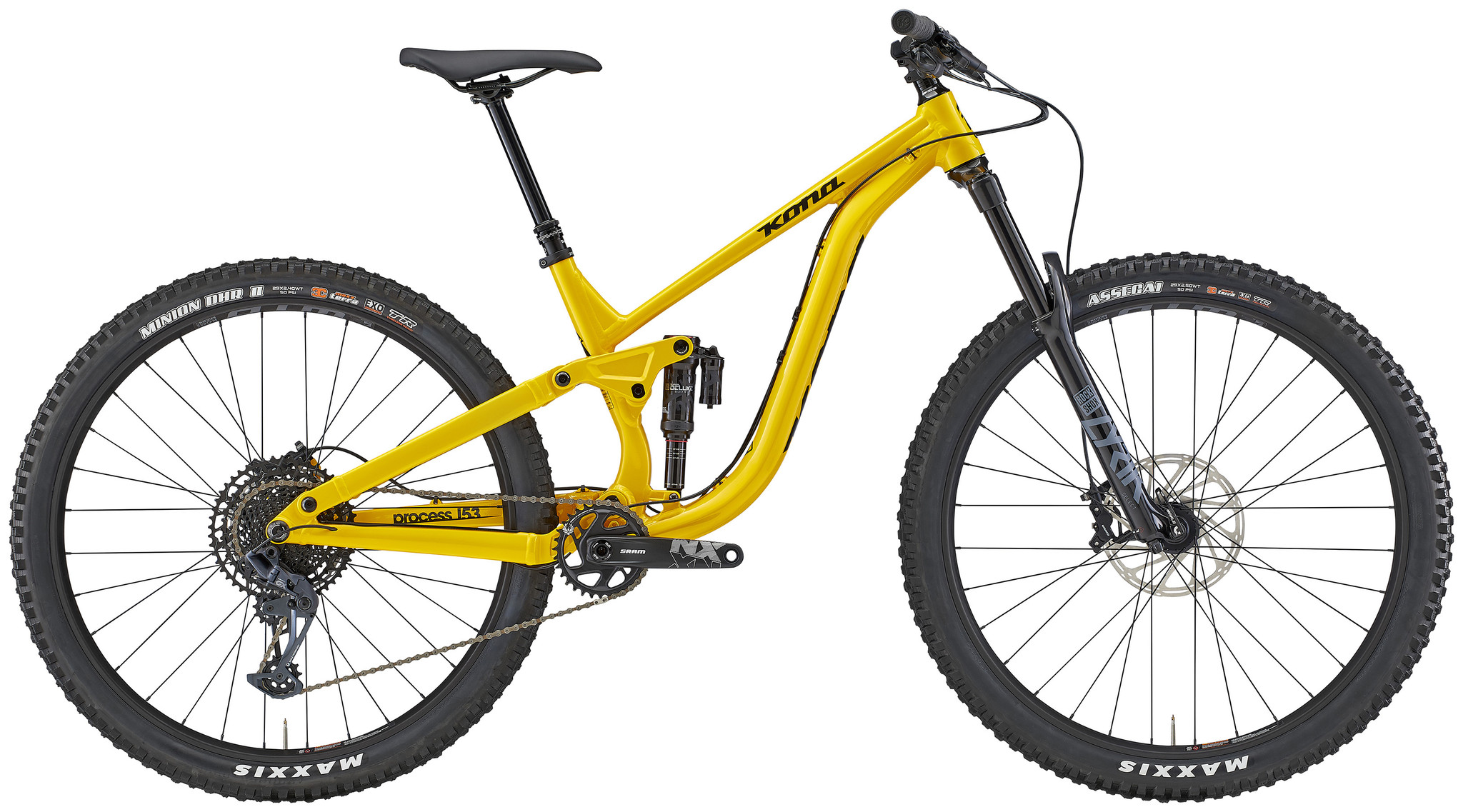 Santa Cruz Heckler MX X01: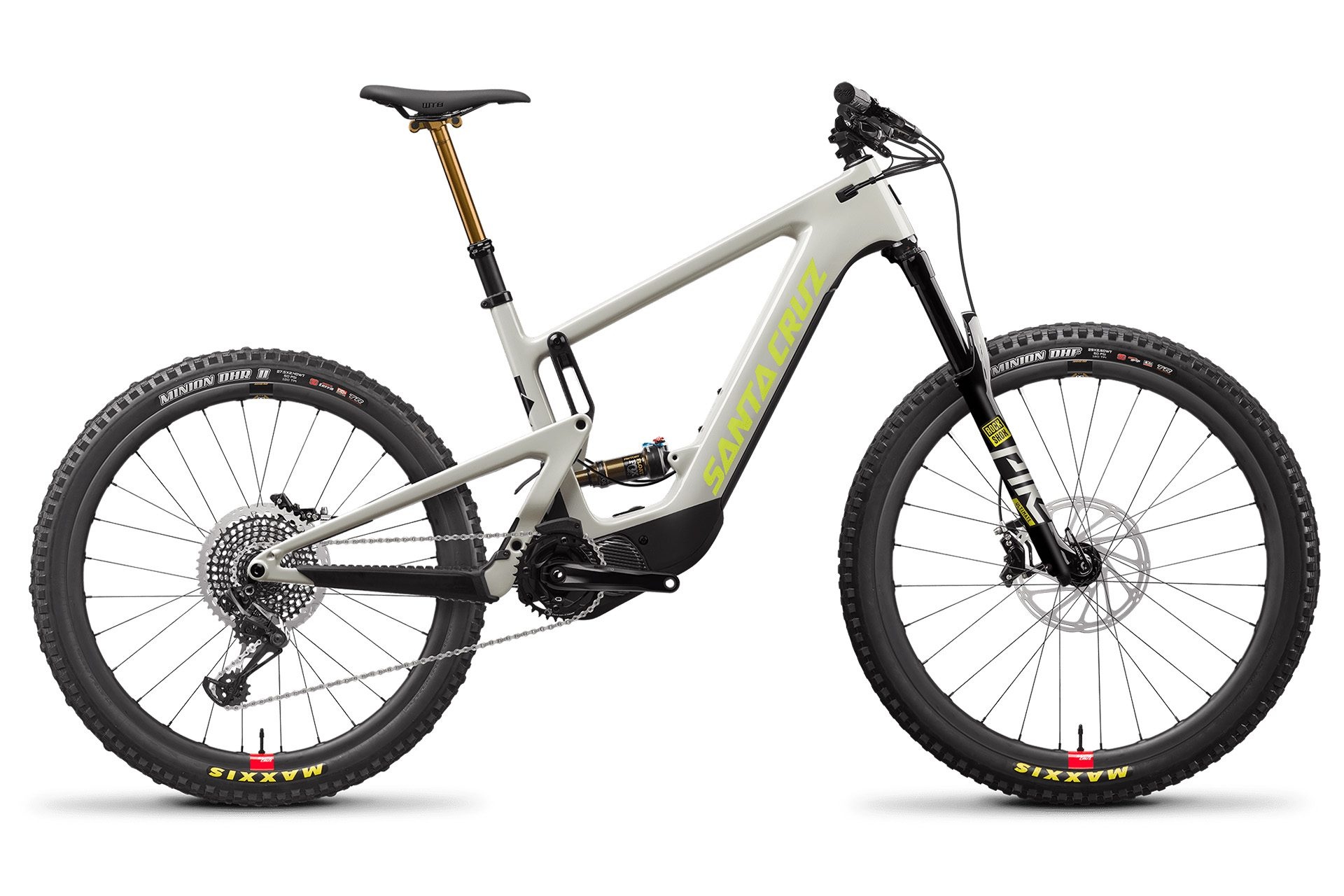 Kona Libre El: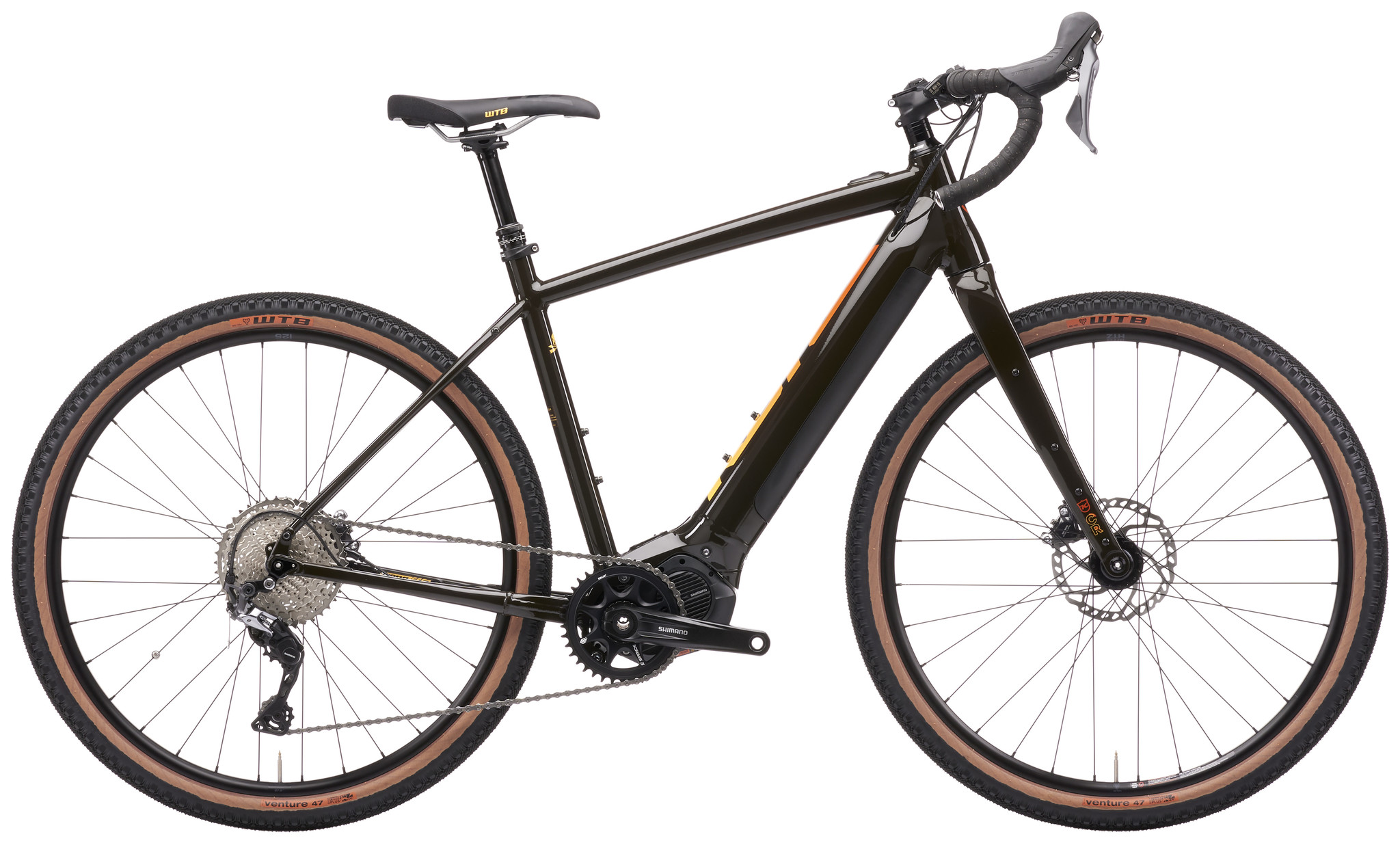 ---
How to rent a bike during the 2022 season
For the start of the 2022 rental season All of our bikes are located at our store front in Whitehorse at 21 Waterfront Place. Unfortunately we are currently experiencing short staffing of service personnel and at this time our rental location in Carcross is Closed. ALL RENTALS WILL HAVE TO BE PICKED UP AND DROPPED OFF AT OUR WHITEHORSE LOCATION. We apologize for the inconvenience.
Rental hours, rates and refunds
Our Whitehorse location is open Monday-Saturday from 10am-6pm during the 2022 rental season. Our Carcross Shop is currently not open due to short staffing. We do not offer after hour pickups or drop-offs. Any late drop-offs will be charged for additional rental time.
Our rental rates for the 2022 season are as follows:
Full suspension bikes for 1 day (24 hours): $99  - 3 days: $269.99 - 5 days: $449.99 - 7 days: $599.99 - additional days beyond 7 are $79.99 each.
Heckler e-Mountain bikes for 1 day: $149.99 - 3 days: $399.99 - 5 days: $649.99 - 7 days: 899.99 - additional days beyond 7 are $119.99
Libre El e-Gravel Bikes for 1 day: $99 - 3 days: $269.99 - 5 days: $449.99 - 7 days: $599.99 - additional days beyond 7 are $79.99 each. *These bikes can also be rented for 1/2 days at 50% of a day rate - book for a full day and let our staff know you only want a 1/2 day rental at pick up.
You will not be charged for your rental until pickup. Rental charges cannot be refunded.
Shuttling
We strongly discourage shuttling with rental bikes. You will be responsible for any damage occurred while transporting or using the rental bike. We will charge $50 for any major scratches that occur during transport. Dented, scratched or otherwise damaged frames and components will be replaced at the renter's expense.
Bike rental season
Bike rentals are typically available from May 15 to October 15 depending on weather and trail conditions.
Pedals, helmets, safety gear and accessories
All of our rentals come with your choice of either flat pedals or Shimano SPD pedals. If you prefer your own, bring them!
We provide basic cross-country helmets from Giro and IXS helmets. We suggest you bring your own helmet if you can, as it's more hygienic and of course fits you best.
All other safety gear is up to the rider to provide.
Top-tube bags with tube, levers, pump and mini-tool are available to borrow, plus the cost of any used supplies (tubes) or lost tools.
We also have a few cable locks for locking the bikes outside during the day. (Do not lock bikes outside overnight).
---
Book your rental now