Summer Bike rentals available May 15, 2023 to October 15, 2023
Looking for an adventure on two wheels this summer?
Icycle Sports is proud to offer a variety of bike rentals from May 15 to October 15, 2023. Whether you're a local looking to explore the trails with friends, in need of a temporary ride while your bike gets serviced, or a visitor to the Yukon seeking a thrilling vacation activity, our fleet of capable, modern bikes has got you covered.
We're excited to offer a range of options to suit any riding style. For those looking for a little extra travel, we have the 2022 Kona Process 153, the perfect all-around long-travel bike for tackling the Yukon's varied terrain. Meanwhile, our fleet of Trek Fuel EX 8 XT Gen 5 bikes are also ready to take on any challenge. Our Premium rentals include the Forbidden Druid, which is a very capable all-mountain bike that can tackle any terrain. If you're looking for something a little simpler, our series of 2023 Trek Roscoe 8 hardtail is perfect for exploring the city or hitting the local green trails.
This year, we are also adding a full size run of Trek Checkpoint gravel bikes!
For those who want to try out an e-bike, we're pleased to offer several options. Our full-suspension e-mountain bikes are the 2023 Trek Rail 9.7, the Trek Fuel EXe and limited sizes of the Santa Cruz Hecklers. The Rail 9.7 is a long-travel carbon high powered electric mountain bike that makes the climbs go by fast, and the laps feel endless. Its Bosch smart system drive unit has a 750Wh battery that gets you to the fun stuff faster. Our fleet of Trek Fuel EXe 9.7 redefines e-mountain biking with an entirely new motor and a 360Wh battery. The EXe's are light, lively, and just as playful as a traditional mountain bike, with the added benefit of pedal assist to help you crush climbs. Our limited Santa Cruz Hecklers with a 720Wh battery will tackle big descents and provide glue-like traction on the climbs.
We also offer e-gravel and e-city bikes in a range of sizes for those looking to explore the lower Whitehorse valley or zip around town. All of our e-bikes are pedal assist and wicked fun!
Mountain bike rentals are available from May 15 to October 15, weather permitting. Our city-style and gravel bikes are available as early as April 1, weather permitting.
So why wait? Book your adventure today and discover the beauty of the Yukon on two wheels.
Trek Fuel EX 8 - Mid-Travel Full-Suspension:
Kona Process 153 DL - Long Travel Full Suspension: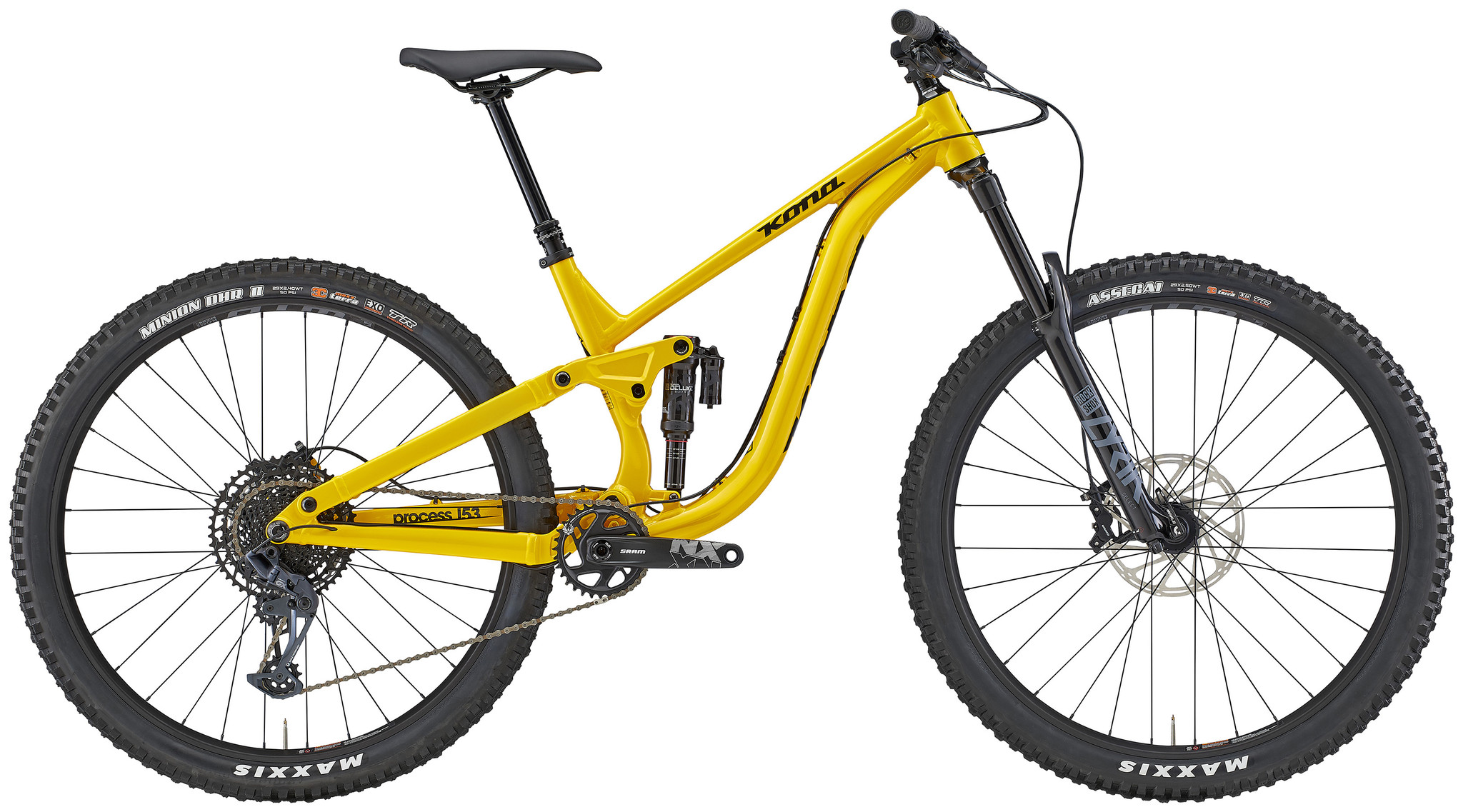 Trek Rail 9.7
Kona Libre El: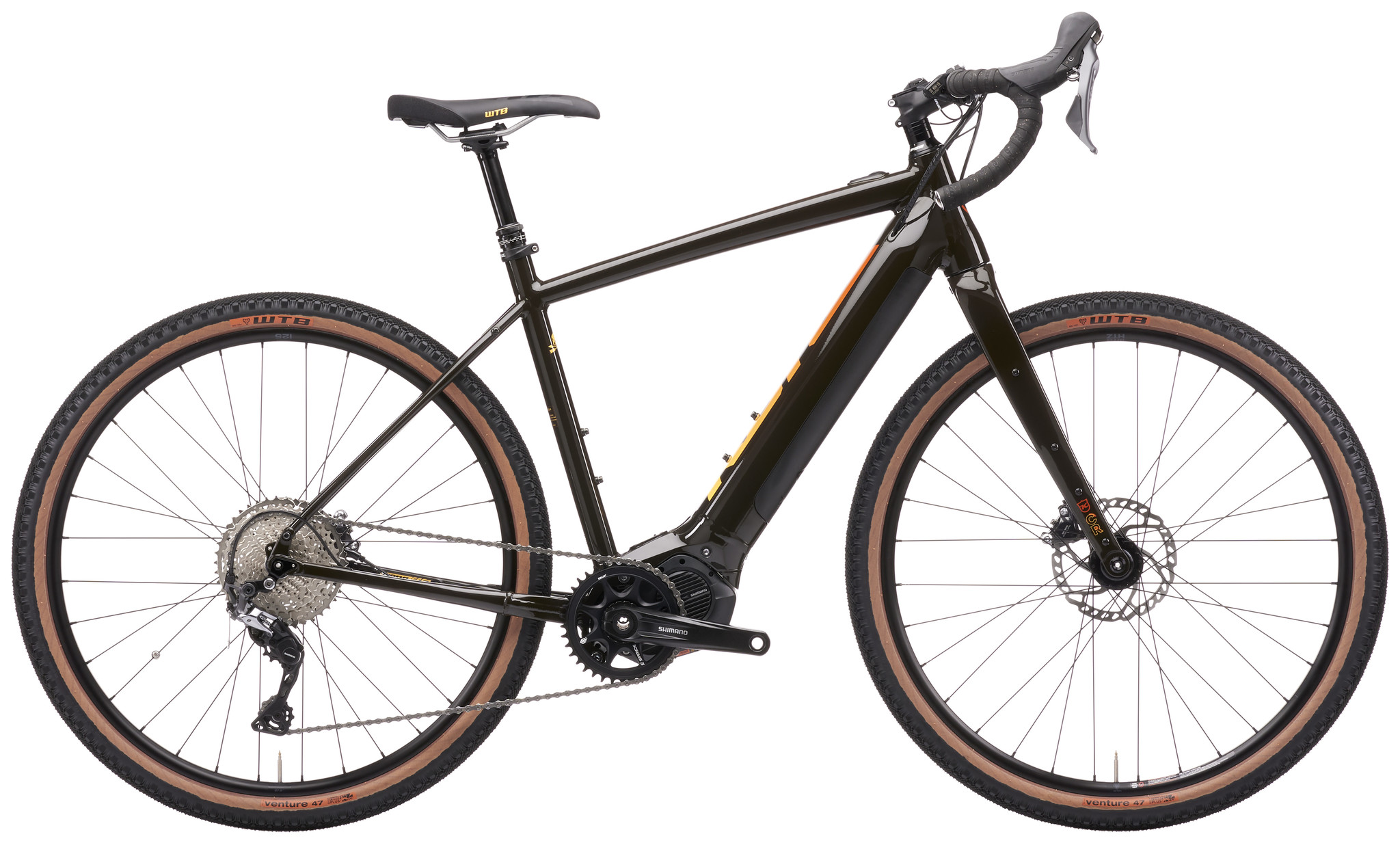 Trek Roscoe 8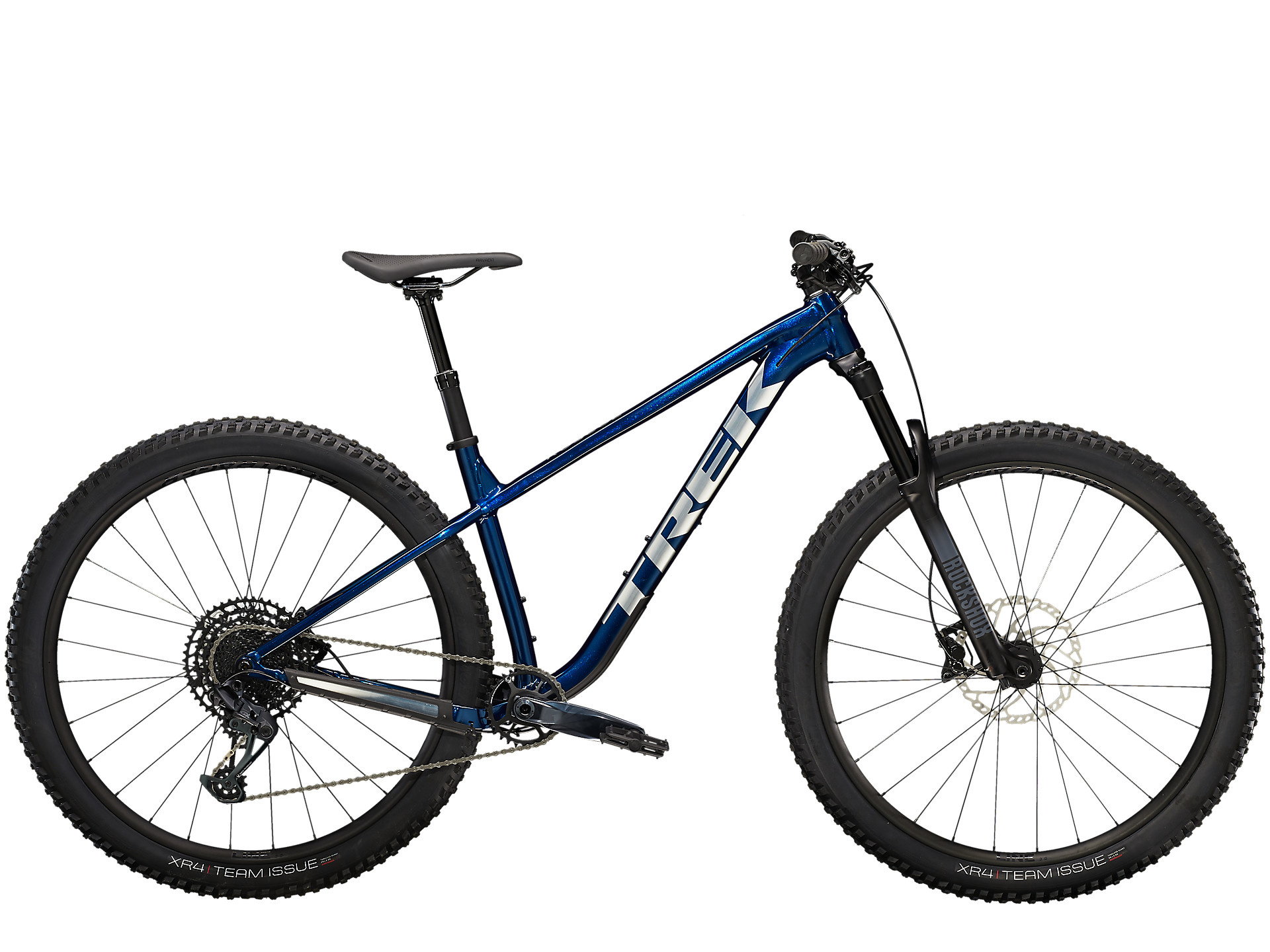 Trek Verve +3 Lowstep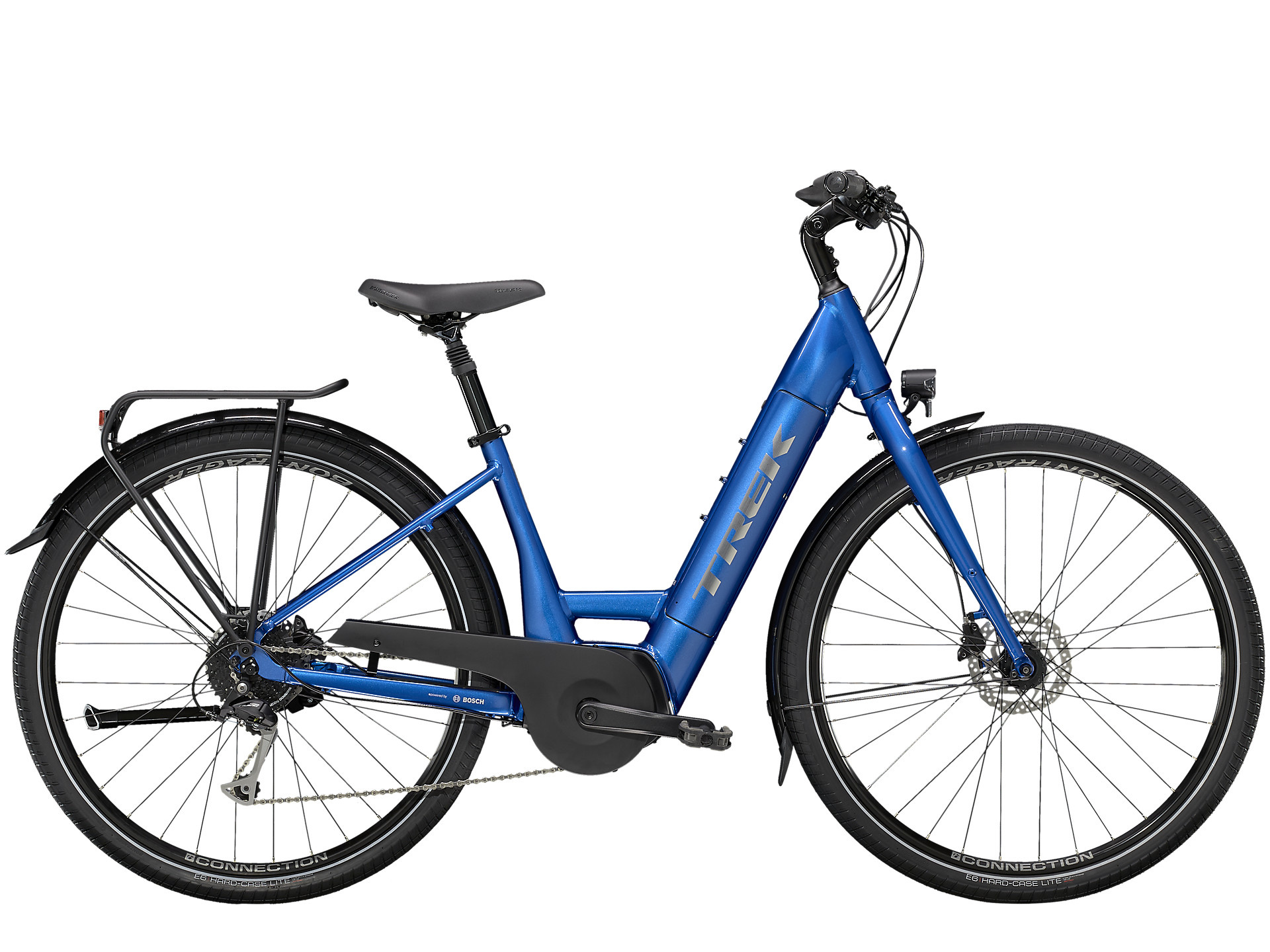 Trek Verve +3
How to rent a bike during the 2023 season
Our Carcoss rental shop is re-opening June 1, 2023 for the summer of 2023 and we are stoked!
Icycle Sports - Carcross is now located downtown Carcross, across the street from the historic Caribou Hotel. *Link to more information about Icycle Sports - Carcross will be here soon*
All of our bikes other than city eBikes are available to rent from either the main location in Whitehorse or from our rental shop in Carcross. Most of our rental bikes are located at our main Whitehorse store with the exception of the long travel full-suspensions which are located at our Carcross rental shop as they are ideal bikes for Carcross trails. Hardtail mountain bikes are not suited to the Carcross trails as they are on average more technical and demanding than trails in Whitehorse.
If you are booking your bikes for pick up at our Carcross location, please indicate in the notes that you would like to pick up in Carcross. You may also make multi day bike bookings with one day pick up at one location and other day pick up at the other location - saving you from having to transport our bikes between Whitehorse and Carcross. In order to make sure we have your bike at the pick up location requested, you must book by 5 pm the day before.
Rental hours, rates and refunds
Our Whitehorse location is open Monday-Saturday from 10am-6pm during the 2023 rental season. Our Carcross Shop will be re-opening on June 1 to August 31.
We do not offer after hour pickups or drop-offs. Any late drop-offs will be charged for additional rental time.
Our rental rates for the 2023 season are as follows:
Full suspension bikes for 1 day (24 hours): $99  - 3 days: $269.99 - 5 days: $449.99 - 7 days: $599.99 - additional days beyond 7 are $79.99 each.
Trek Roscoe hardtail mountain bikes for 4 hours: $29.99 - 1 day: $49.99 - 3 days: $119.99 - 5 days: $189.99 - 7 days: $299.99 - additional days beyond 7 are $39.99 each.
Trek Rail 9.7 e-Mountain bikes for 1 day: $149.99 - 3 days: $399.99 - 5 days: $649.99 - 7 days: 899.99 - additional days beyond 7 are $119.99
Libre El e-Gravel Bikes for 4 hours: $49.99 - 1 day: $79.99 - 3 days: $219.99 - 5 days: $349.99 - 7 days: $479.99 - additional days beyond 7 are $59.99 each.
Trek Verve+ 3 city eBikes for 4 hours: $49.99 - 1 day: $79.99 - 3 days: $219.99 - 5 days: $349.99 - 7 days: $479.99 - additional days beyond 7 are $59.99 each.
You will not be charged for your rental until pickup. Rental charges cannot be refunded.
Shuttling
We strongly discourage shuttling with rental bikes. You will be responsible for any damage occurred while transporting or using the rental bike. We will charge $50 for any major scratches that occur during transport. Dented, scratched or otherwise damaged frames and components will be replaced at the renter's expense.
Bike rental season
Bike rentals are typically available from May 15 to October 15 depending on weather and trail conditions.
Pedals, helmets, safety gear and accessories
All of our rentals come with your choice of either flat pedals or Shimano SPD pedals. If you prefer your own, bring them!
We provide basic cross-country helmets from Giro. We suggest you bring your own helmet if you can, as it's more hygienic and of course fits you best.
All other safety gear is up to the rider to provide.
Top-tube bags with tube, levers, pump and mini-tool are available to borrow, plus the cost of any used supplies (tubes) or lost tools.
We also have a few cable locks for locking the bikes outside during the day. (Do not lock bikes outside overnight).
---
Book your rental now